The overall strategy is to position Chelsea Hotel more than just a nice, cozy place to stay but also as a host that will give you an enriching experience throughout your hospitality.
PRINT AD
Promoting Chelsea Hotel as a source of inspiration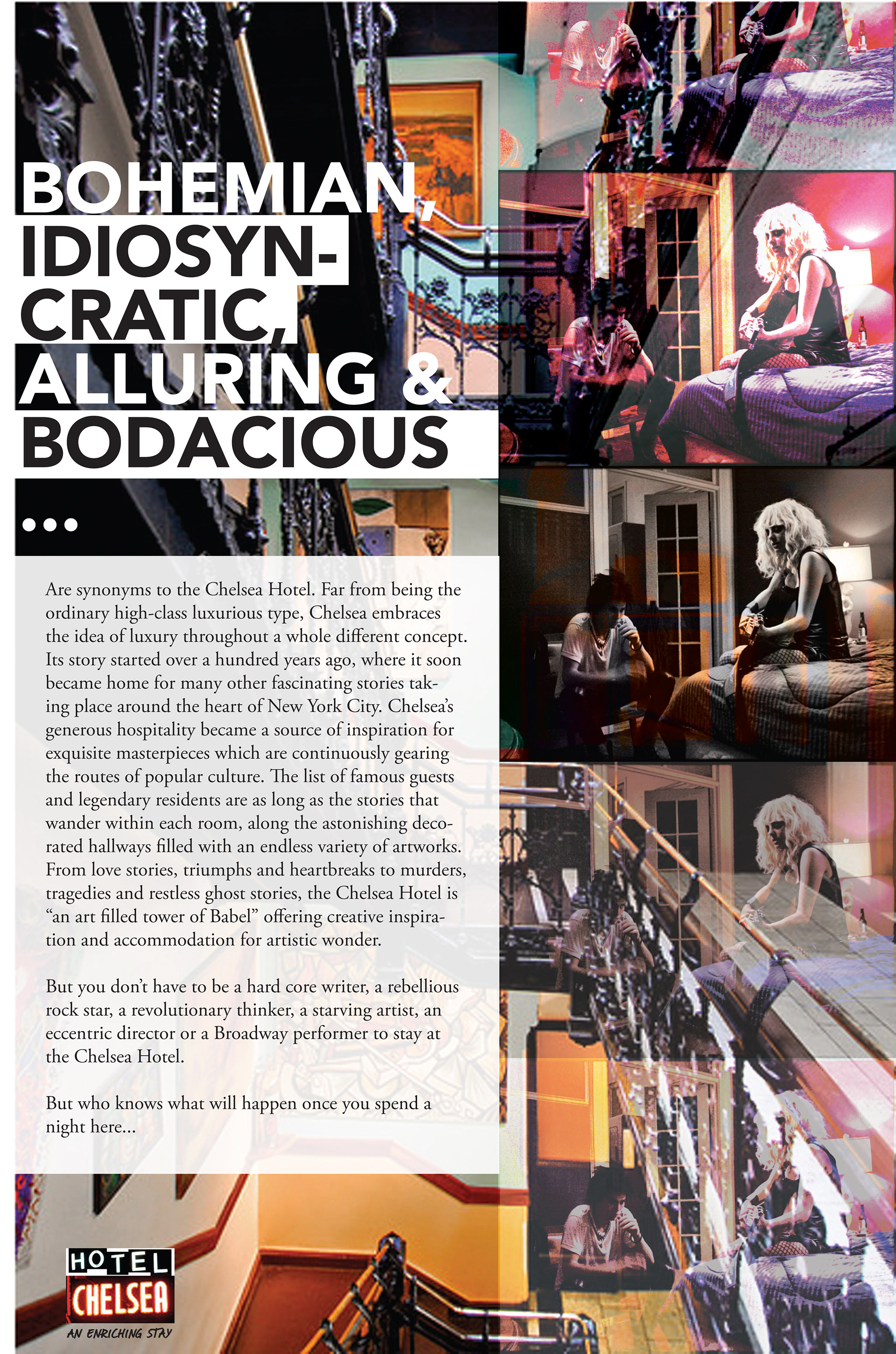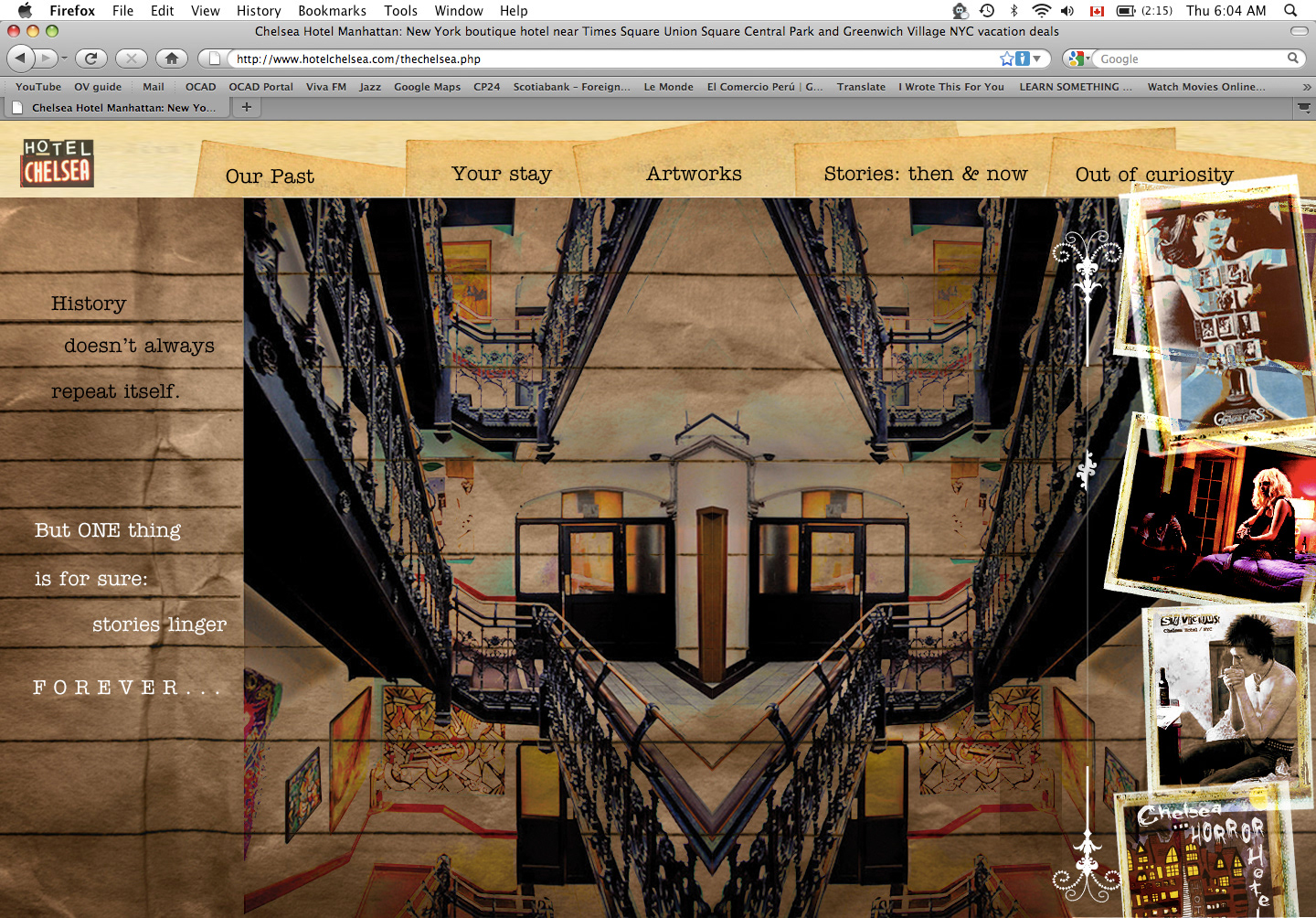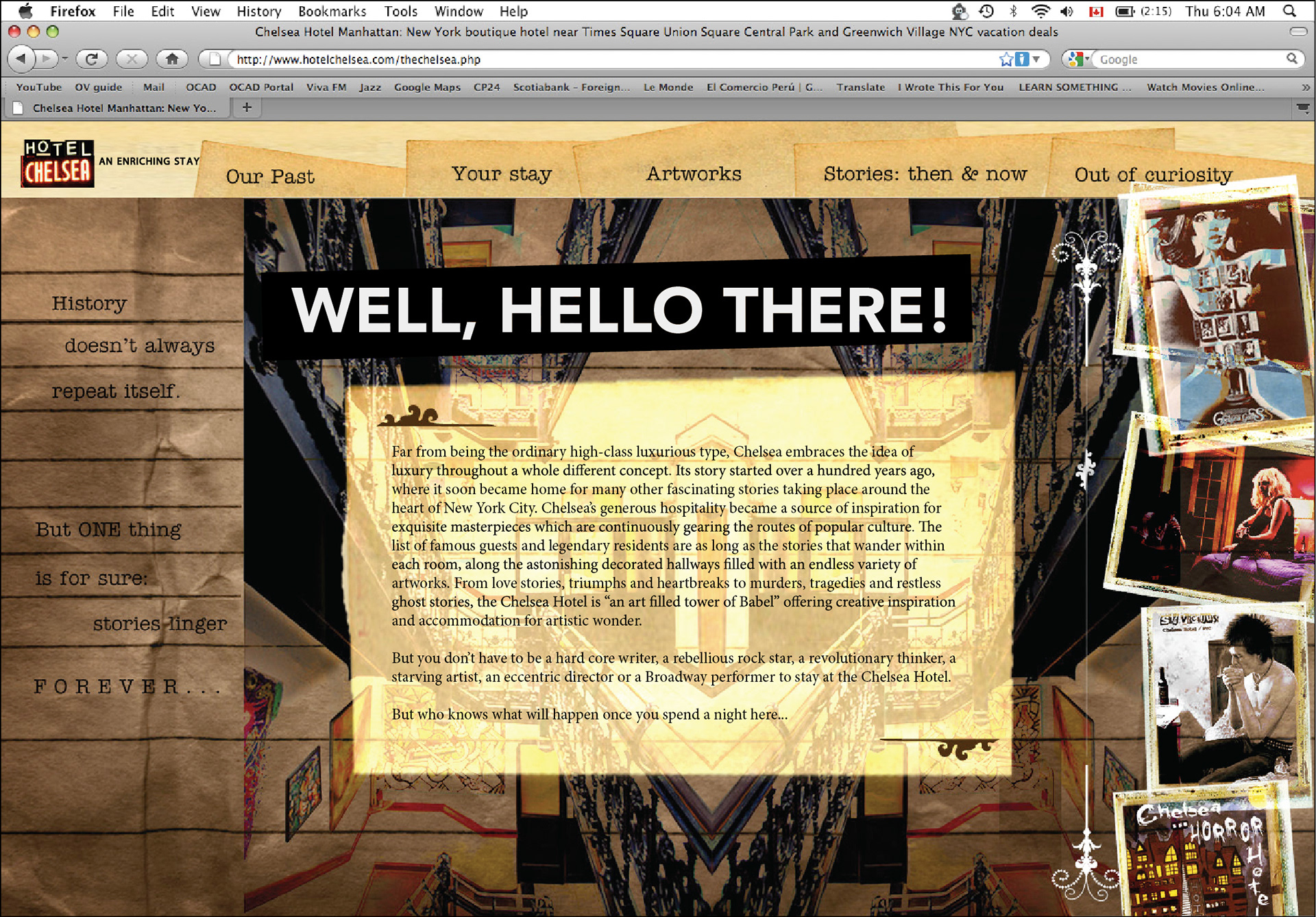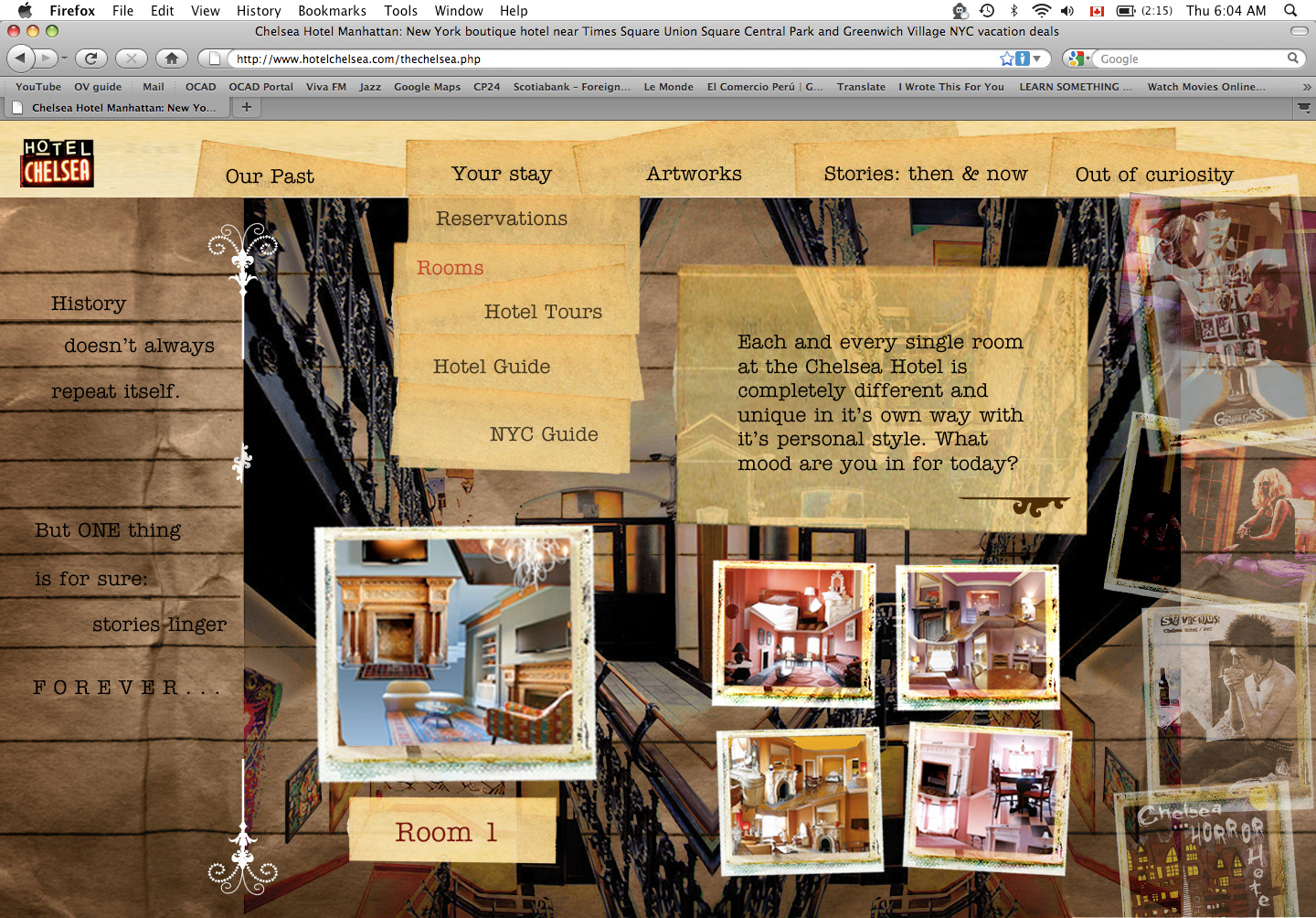 There are different links throughout the website allows you to explore the hotel, indulge in its stories and even a section where you can add your own (like a testimonial/review page) The Chelsea Hotel is famous for its cultural history, so I wanted to tie that documentary aspect with outrageous and modern creativity. Because alike culture, this hotel is constantly reshaping itself with new guests and popular culture. 

"Our Past" link is about the founding of the hotel to the present. "Your stay" is dedicated to future or existing guests. You can book your reservations, look through different rooms, check-in for hotel tours and overall information of NY for guests.In the artworks page, guests would be able contribute to the growing artworks in the hotel (anything from paintings, to poems, stories etc). This application will serve as a channel for cultural exchange from people all over the World. It'll be a bloglike website where anyone can browse through the content, with a few exclusive features for guests (direct purchasing, collaborating, contacting others)

The "Stories then & now" page is about incidents that the hotel has been part of. Such as movie filimings, murders, hauntings and more.

Under "Out of curiosity" you'll find random facts about the hotel, New York and latest popular trends.